10 Top Tips for Casual Conversion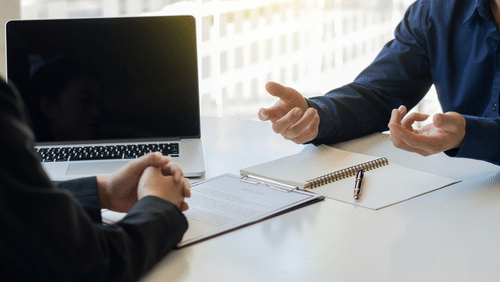 Amendments to casual employment in the Fair Work Act now includes casual conversion.
Amended legislation has been passed that will change the Fair Work Act 2009 (Cth) to include changes governing casual employment.
On 26 March 2021, the Fair Work Amendment (Supporting Australia's Jobs and Economic Recovery) Act 2021 (Cth) (Amending Act) introduced several changes to the Fair Work Act 2009 (Cth) (FW Act) relating to casual employment.
This landmark development has taken place to reform casual work in the Fair Work Act. The Act now includes a definition of casual employment and, for the first time, allows long term casual employees the right to request being converted to permanent employment (casual conversion).
A key amendment includes provisions relating to the conversion of casual employees to full-time or part-time employment (Conversion). Certain casual employees will now have a right to request casual Conversion, and some employers will be obliged to offer Conversion. Both offers and requests are subject to various eligibility criteria as outlined in this article.
10 Top Tips for Casual Conversion
Understand the legal definition of a casual employee
A casual employee is someone who accepts an offer for a job knowing that there is no firm advance commitment to ongoing work with an agreed pattern of work.
Under the amended Fair Work Act, if a person is:
offered employment without a "firm advanced commitment to continuing and indefinite work", and
the person accepts that offer; then the person is a casual employee regardless of any changes in the employment relationship.
The considerations for determining whether a firm advance commitment to continuing and indefinite work exists include:
whether the employer can elect to offer work and whether the employee can elect to accept or reject work
whether the employee will work as required according to the needs of the employer
whether the employment is described as casual employment
whether the employee is entitled to a casual loading or a specific rate of pay for casual employees under the terms of the offer or modern award.
Know the pathway from casual to permanent employment
Casual employees can now access a route to a permanent role if they are eligible and want to. This is called casual conversion. It is now one of 11 minimum employment standards in the National Employment Standards that employers must provide to all employees.
Begin workforce planning and forecasting
Ensure you have a system in place to track long-term casual employees who are nearing eligibility. Keep a close eye on how the additional entitlements such as paid annual leave and personal/carers leave available to part-time and full-time staff could affect your business. This can be both financial as well as additional obligations you need to meet as an employer.
Know the eligibility requirements
Employers should check the relevant modern award that covers their casual employees for any variation to the National Employment Standards; however, in general, a casual employee who their employer has employed for 12 months is eligible for conversion. In addition to 12 months of service, the casual should have worked a regular pattern of hours on an ongoing basis for at least the last six months, and if the employee could work these hours as a full-time or part-time employee without significant changes, the employee will be eligible for conversion.
The casual employee can either accept the offer or decide to remain casual.
Convert to permanent employment or give written reasons why not
Employers that are not small businesses (a small business employer is a business with fewer than 15 employees at a particular time) must assess all casual employees when they have been employed for 12 months.
They must either offer to convert the employee to permanent employment or give written reasons why not.
Know the reasons why not
You are not obliged to make an offer if there are "reasonable business grounds".
These include:
where the conversion would require a significant adjustment to the employee's hours of work for the employee to be employed permanently
where the employee's position will not exist in the 12 months after the conversion right arises
where the hours of work which the employee is required to perform will be significantly reduced in the 12 months after the conversion right arises
if there will be a significant change in the days or times the employee's work hours are required to be performed in the 12 months after the conversion right arises.
Know the consequences of not offering conversion
Under the amended Fair Work Act, employers must offer conversion regardless of an employee request unless there are reasonable business grounds.
If you don't offer conversion, you must give notice of the decision to your employee within 21 days of when the right to be offered conversion arose. If not, the employee has a right to request conversion at a later date.
Know how to handle a casual employee who refuses conversion
Whilst it is up to the employer to offer the conversion, the employee doesn't need to accept the offer. It is vital to know, if an employee refuses a proposal to convert, they lose the right to convert for the next six months.
Suppose you determine there are reasonable business grounds not to make an offer of conversion, and you notify the employee under the amended FW Act. In that case, the employee will have no right to request conversion for the next six months.
Provide a Casual Employment Information Statement
Ensure you provide a Casual Employment Information Statement to each casual employee when they start their employment. It is best practice to also give this Statement retrospectively to any current and ongoing casual employees.
A new Casual Employment Information Statement is to be provided to each casual employee when they start their employment. This Statement is in addition to the Fair Work Information Statement that you already need to provide.
Performance manage underperforming staff
Get on the front foot and start managing underperforming casual staff. To date, many employers have ignored the performance management of casual staff. If your casual team has the right to request part-time or full-time work after 12 months, then you want to make sure they're the kind of staff you want to keep in your business long-term. If there are any under-performing casual staff in your business, start performance management plans early to ensure you have a high performing and engaged workforce.
Download our customisable casual conversion template letter here.
Why Choose HR Expert Australia
As an HR Expert Australia member, you'll enjoy access to hundreds of templates and resources. Additionally, you can access a complete suite of HR tools to use to optimise processes and streamline efforts. We make it easy and affordable to manage HR functions. Whether you employ 50 or 500, we have solutions that reduce time-intensive tasks and help you focus on what matters: recruiting, retention, and developing a strong company culture. Learn more about how HR Expert can serve you and your business. Sign up now for instant access to your 10 FREE documents!
Information provided in this blog is not legal advice and should not be relied upon as such. HR Expert Australia does not accept liability for any loss or damage arising from reliance on the content of this blog, or links on this website to any external website. Where applicable, liability is limited by a scheme approved under Professional Standards Legislation.