How to Handle an 'Emotional Support Clown' in a HR Meeting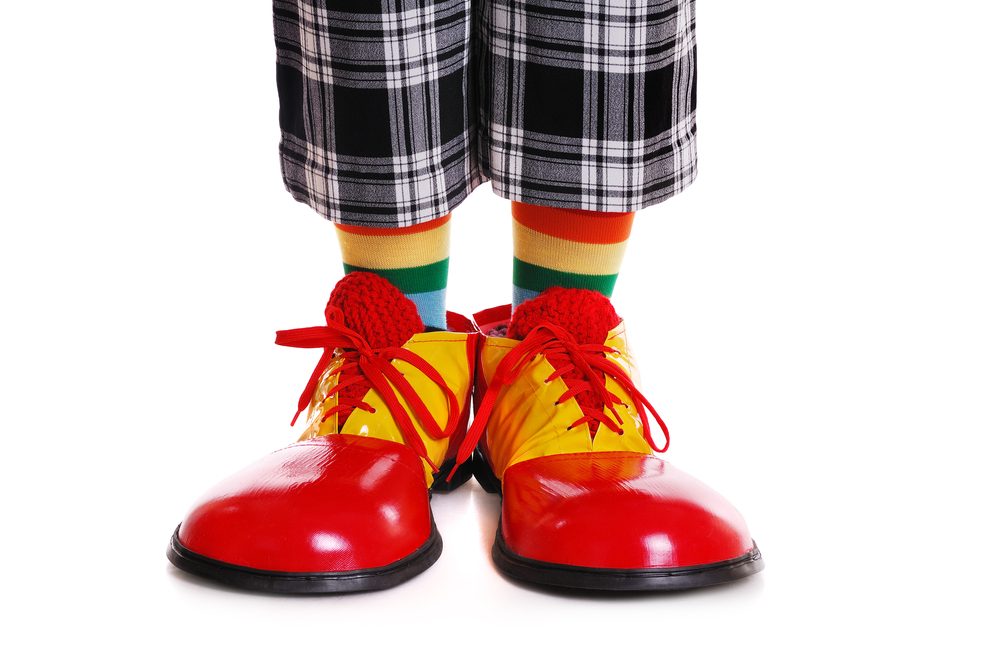 HR professionals' limits are often tested in formal meetings with clown-like behaviour, but a man facing the axe at his New Zealand workplace took things to the next level when he brought a support clown as his 'support person' to his recent redundancy meeting.
Joshua Jack said he sensed the bad news when he received an email from his agency employer telling him they needed to have a meeting to discuss his role.
"It did talk about being able to bring a support person," Jack said of the email in an interview with local radio station Magic Talk on Friday. "I thought it's either a promotion or worse. I thought it was best to bring in a professional — so I paid $200 and hired a clown."
What is a support person?
A support person is someone that an employee can nominate to attend a meeting with them to provide emotional support and reassurance. They are not an advocate. A support person could be a work colleague, friend, family member, industrial representative or lawyer. There are circumstances where it may not be appropriate for a particular person to take on this role.
What is the role of the support person?
The role of a support person is to provide emotional support and reassurance to an employee. They:
DO provide emotional support and reassurance for employee

DO observe the proceedings, assist with clarifying the process and take notes

DO quietly prompt or advise the employee, including requesting a break if needed

DO respect and maintain confidentiality at all times

DO NOT answer, present or defend a case on behalf of the employee

DO NOT advocate for the employee

DO NOT obstruct or distract the meeting. 
If a support person is an officer of a union to which the employee is a member, the officer also has a role in supporting their member's interests, including actively ensuring that natural justice and procedural fairness has been afforded to their member.
When is it appropriate to have a support person present?
There are certain circumstances where it may not be necessary or appropriate for an employee to have a support person present at a meeting with a supervisor or line manager. These may include:
discussions about general workplace operational matters

general staff meetings and information sessions

meetings about routine changes to local workplace procedures or systems (e.g. allocating tasks).
It would be appropriate to offer an employee a support person in meetings relating to disciplinary or potential termination matters such as redundancy that may or may not result in the dismissal of an employee. These may include:
meetings about poor performance and conduct in the workplace

investigation meetings

redundancy meetings. 
So, what are the rules around bringing a support person?
As per Fair Work Act s.387 (d), there is no affirmative obligation on an employer to offer an employee the opportunity to have a support person. This factor will only be a relevant consideration when an employee asks to have a support person present in a discussion relating to dismissal and the employer unreasonably refuses. It does not impose a positive obligation on employers to offer an employee the opportunity to have a support person present when they are considering dismissing them.
In summary, an employer is not obliged to tell an employee explicitly they can have a support person; however, if requested by the employee, it cannot be unreasonably refused. If an employer did refuse a request, this might be deemed unfair dismissal. 
The Fair Work Act s.385(b) sets out the meaning of unfair dismissal. Only after determining that an employee is protected from unfair dismissal and that the employee has been dismissed, can the Fair Work Commission determine whether the dismissal was unfair within the meaning of the Fair Work Act.
In doing so, the Commission must consider whether the dismissal was harsh, unjust or unreasonable. This is also called determining the merits of the unfair dismissal claim. The Criteria for considering harshness includes "any unreasonable refusal by the employer to allow the person to have a support person present to assist at any discussions relating to dismissal". 
Best Practice
Best practice for affording an employee procedural fairness in a disciplinary or termination process is to advise the employee that they can bring a support person to meetings where their ongoing employment will be discussed. Usually, this is another employee, a family member or union representative. Employers should not unreasonably refuse to allow the employee to have a support person at the meetings.
Unreasonable Refusal of a Support Person
In the case of Dewson v Boom Logistics Ltd [2012] FWA 9027 (Cambridge C, 24 October 2012); [2013] FWC 760 (Cambridge C, 5 February 2013), the employee was dismissed for serious misconduct. The employee requested that a particular union official be present at the disciplinary meeting as a support person. The employer refused the request and nominated a different union delegate to act as a support person. It was held that the employer unreasonably refused to allow the employee a support person of his choice and, in light of other procedural deficiencies, determined that the dismissal was unfair.
Tips for Employers: How to Handle a 'Support Clown': 
There are no strict rules as to whom an employee can choose to be their support person. Generally, however, a support person should not be someone who was involved in the alleged conduct and should not be someone who will be included in the decision-making process regarding the employee's employment. Employees can have their union representative or legal representative present; however, such representatives are limited to being a "support" person only and should not actively advocate.
Employers can ask the employee to identify who they will be bringing to the meeting. If an employee's first choice support person is not available and they are required to arrange for another support person, employers should where possible, allow the employee to reschedule the meeting. Such measures will assist if an employer is later required to demonstrate that the employee was afforded procedural fairness and was not unreasonably refused a support person.
Strictly speaking, an employer cannot refuse a support clown as an employee's choice of a support person; however, they can discuss the do's and don'ts at the start of the meeting and set the behavioural expectations and ground rules from the start.
Why Choose HR Expert Australia
As an HR Expert Australia member, you'll enjoy access to hundreds of HR templates and resources. Additionally, you can access a complete suite of HR tools to use to optimise processes and streamline efforts. We make it easy and affordable to manage HR functions. Whether you employ 50 or 500, we have solutions that reduce time-intensive tasks and help you focus on what matters: recruiting, retention, and developing a strong company culture. Learn more about how HR Expert can serve you and your business. Sign up now for instant access to your 10 FREE documents!
Information provided in this blog is not legal advice and should not be relied upon as such. HR Expert Australia does not accept liability for any loss or damage arising from reliance on the content of this blog, or links on this website to any external website. Where applicable, liability is limited by a scheme approved under Professional Standards Legislation.