6 Tips for Boosting Morale Remotely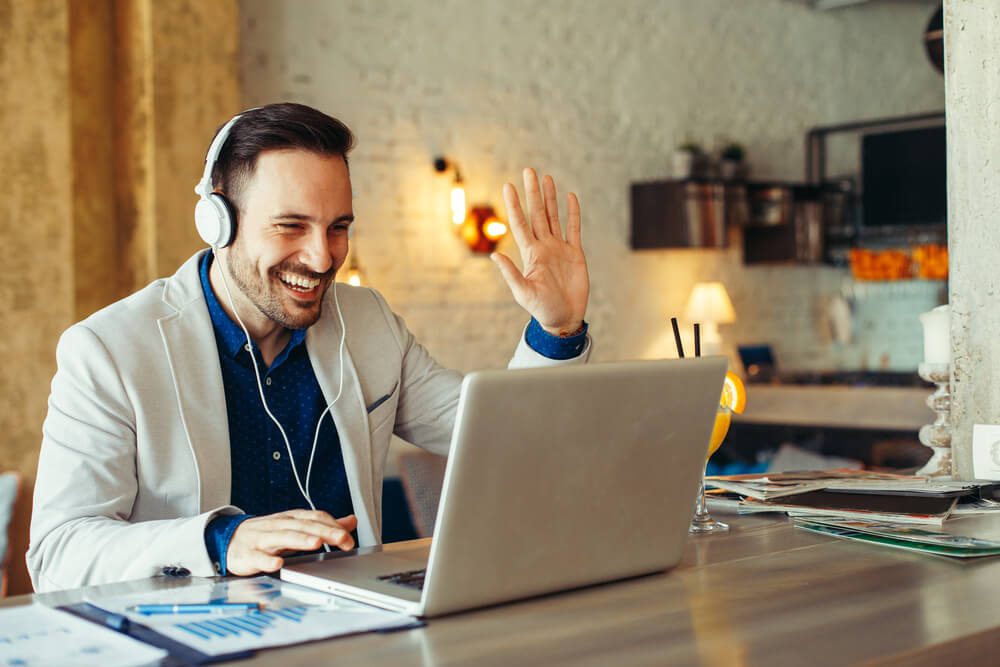 Boosting morale while working remotely is a topic on many business leaders mind. According to Australian Bureau of Statistics (ABS) survey data, almost half of all Australians working over the last month have done so from home, and more will continue to do so as states such as Victoria go back into lockdown. With more uncertainty, numbers and anxiety levels on the rise, now more than ever is the time to focus on company culture.
Changing the Way We Connect
One of the main challenges to boosting morale when working remotely arises from the need for companies and their teams to change how they work and collaborate while still maintaining and building a strong culture.
What morale initiatives worked well in-person—team check-ins, all-hands meetings, brainstorming sessions, onboarding and orientation programs—no longer applies. Gone are the water cooler chats, coffee catch-ups, and spontaneous hallway conversations that helped teams bond in organic ways. The lack of face-to-face connection can have negative impacts on morale as well as the physical and mental wellbeing of employees, potentially leading to increased disengagement and even depression.
With boundaries between home and work now more blurred than ever, leaders also need to be conscious of potential burnout among teams. We have a responsibility to be proactive in building and providing a range of resources to support those who need it most.
Here are six tips on how leaders can maintain morale and keep teams happy from anywhere – all while ensuring their job obligations are met:
Tip 1: Fortnightly Sentiment Surveys
To ensure teams feel their voices are heard, consider including anonymous fortnightly sentiment surveys into your business agenda. These surveys are a valuable way to check employee sentiment and efficiently determine how engaged, aligned and supported your remote workforce is.
Surveys should be short, concise, and specific, focusing on a particular area for improvement or insight. Their value and benefit come from their brevity: usually of between one to ten questions, making them quick to design and answer, and increasing participation as a result.
Tip 2: 'No Meeting' Blocks and Days
When working remotely, employees can often feel overwhelmed by an increased number of obligatory (and often, non-essential) meetings. With physical offices gone, managers can be quick to fill that time with internal meetings with teammates to share updates and information that could be an email or a quick phone call.
To avoid creating meeting fatigue, implement 'No Meeting Blocks', as well as 'No Meeting Fridays' to give teams space to complete essential tasks without being interrupted by time-consuming, impromptu video calls.
Tip 3: Virtual Coffee Dates
Loneliness was the most widely reported source of personal stress and lack of productivity for Aussies during the lockdown, according to ABS survey data. Without the ability to work in the same office, it can be challenging to gauge how teams are handling their new remote working situation. Leaders should look into scheduling regular virtual coffee 'dates' or catch-ups with their teams to not only check-in on workloads and wellbeing, but to create professional and personal goals to maintain engagement, growth and motivation. These sessions can also serve as a non-work-related way to bond with team members and create positive conversations.
Tip 4: Proper Work Set-Ups
The rapid shift to working from home saw many improvise to create ergonomic "workstations." While for some, that means working at a desk, for others, it's sitting on the couch or commandeering use of the kitchen table during work hours. To ensure your team has an adequate set-up, consider allocating some of the budget saved from shutting down physical offices to reimburse proper office equipment for employees, such as a faster internet connection, a headset, an extra monitor, comfortable office furniture and adequate desk space.
Tip 5: Encourage Breaks and Stick to Work Hours
Working from home means that there's no distinction between work and personal time. It's important to be explicit about when your day starts and ends to set work boundaries, as well as allow time to switch off mentally. For example, encourage staff to take as many breaks as needed to stay productive and sane. Taking lunch breaks to reset or even doing a quick yoga session can do wonders for an employee's ability to remain rested and recharge. Remember, just because you're working from home does not mean people should be always-accessible.
Tip 6: Team Building Activities
Just like in the office, it's essential to foster team relationships. While our capacity to engage in offsite activities such as football or escape rooms might be off the cards until restrictions ease, there are plenty of virtual activities that teams can participate in from the comforts of their own homes. Building team morale in an office setting can be stressful enough, so it's more of a challenge to do so remotely. It's crucial for leaders to put the hard work in now, to ensure a happy and healthy work environment is built for future growth and success.
Why Choose HR Expert Australia
As an HR Expert Australia member, you'll enjoy access to hundreds of templates and resources. Additionally, you can access a complete suite of HR tools to use to optimise processes and streamline efforts. We make it easy and affordable to manage HR functions. Whether you employ 50 or 500, we have solutions that reduce time-intensive tasks and help you focus on what matters: recruiting, retention, and developing a strong company culture. Learn more about how HR Expert can serve you and your business. Sign up now for instant access to your 10 FREE documents!
Information provided in this blog is not legal advice and should not be relied upon as such. HR Expert Australia does not accept liability for any loss or damage arising from reliance on the content of this blog, or links on this website to any external website. Where applicable, liability is limited by a scheme approved under Professional Standards Legislation.