Australian Businesses Need Better Onboarding Practices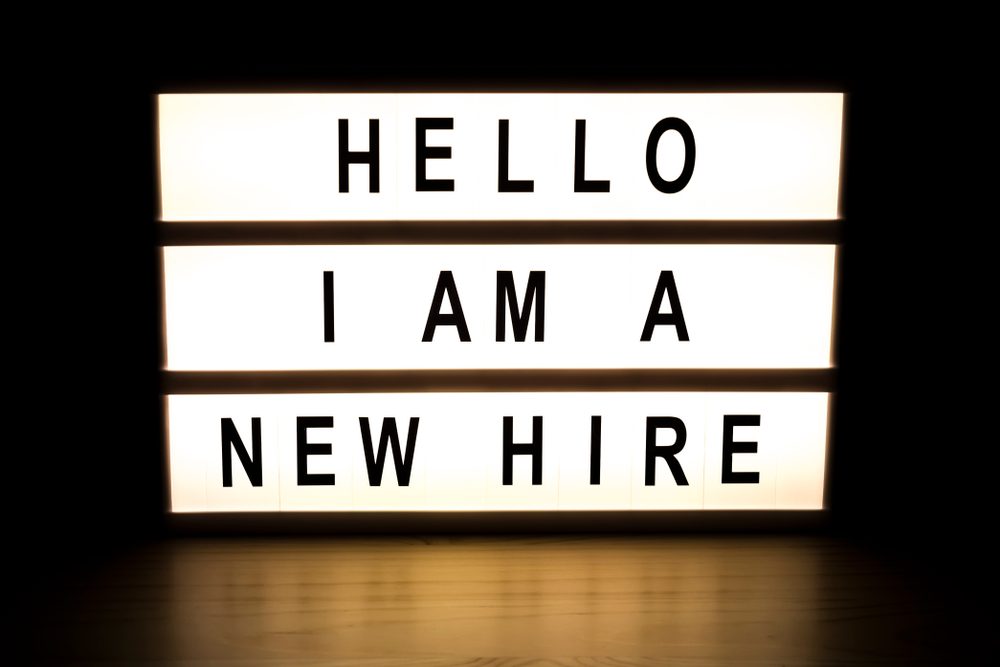 Businesses in Australia have an onboarding problem. A survey of 460 hiring managers by Robert Half found that over 60 percent have had new hires resign during their probationary period. Worse, nearly half indicated that they'd lost new employees specifically because of inadequate onboarding practices. This means that businesses are spending their time and resources hiring quality employees, only to lose them before or soon after their start date, mostly due to entirely preventable issues. By taking serious steps to manage these problems, businesses can not only save money, they can also make themselves more competitive.
Poor onboarding is bad for business
Having a new employee resign is frustrating, but that's just the beginning. It's also extremely expensive. Not only does your business lose the money invested in hiring and training that person, it also loses the time and productivity of everyone else involved. Besides that, we need to consider that people who leave a business for this reason are most likely those that have other options; they're the most qualified and experienced candidates.
In the end, businesses are left hiring their second or third choice candidate from a diminished talent pool, while first-choice employees end up working for the competition. The result is a businesses with a longer, more expensive talent acquisition process that leaves it with an inferior workforce. Both to control costs in the short term, and to remain competitive in the long term, businesses need onboarding processes that work.
Improving your business' onboarding practices
Onboarding isn't a one-step process, and improving it isn't as simple as resolving a single issue. We can, however, look at the more specific problems that drive people to quit their jobs early, and make changes to address these. A UK survey by Bonhill Group Plc looked more specifically at why employees leave their jobs in their first few month of employment, and provides some much-needed context to the issue. The most-cited reasons were onboarding processes that were too slow, responsibilities that did not reflect their job descriptions and feeling unwelcome in their new position
Top Tips to Improve Your Onboarding Practices
Communicate responsibilities clearly
Many modern businesses, especially small businesses, require employees to cover a wide range of responsibilities that can change with little notice. To reflect this, many hiring managers simply opt to write vague or unclear job descriptions, instead of more appropriately mentioning that they might be called upon to acquire new skills. Upon hiring, many employees still won't enjoy complete certainty about what the exact scope of their role is, or how their tasks should be prioritised.
This uncertainty can make employees less effective in the short-term, but that's not the worst of it. Not knowing what they'll be held responsible for can create real psychological stress that will only exacerbate the normal discomfort a new hire will feel in a new environment surrounded by new co-workers. Clearly communicating a new employees' responsibilities gives them the reassurance they need that they're in the right job.
Follow up as soon as possible
Nearly half of the UK employees surveyed indicated that they left after accepting a job offer, but before starting work, because their new employer never followed up with them. Employers need to keep in mind that employees may be interviewing at a number of companies, and aren't necessarily locked in as soon as the hiring paperwork is signed. If they feel that the onboarding experience is sub-par, they might simply move on and accept another offer. To head this off, businesses need to maintain communication with new hires and ensure that they know what to expect before they show up for their first day.
Integrate new employees quickly with a welcoming culture
An employee that feels unwelcome in their new role won't be able to integrate with the broader culture, and won't be able to work as effectively as someone who is comfortable. Making sure that new hires feel at home in their new environment is a critical part of onboarding. To make that happen, businesses need to nurture a company culture that actively welcomes new team members. Existing employees should be encouraged to integrate them into the company social structure, and experienced co-workers need to work alongside them and show them the ropes.
While communicating job responsibilities and following up with new hires is a simple matter of policy, creating a healthy and welcoming company culture is a much more complex and long-term task. Doing so requires a combination of good policies and institutional support, interpersonal skills, and strategic hiring to build an atmosphere that's well suited to diversity, innovation, and growth. By making sure that new hires know what they're walking into, and making sure that they're integrated smoothly and quickly, your business can ensure that candidates who accept a job offer will actually become productive and loyal employees.
Why Choose HR Expert Australia
As an HR Expert Australia member, you'll enjoy access to hundreds of templates and resources. Additionally, you can access a complete suite of HR tools to use to optimise processes and streamline efforts. HR tools can be customised and available for you. We make it easy and affordable to manage HR functions. Whether you employ 50 or 500, we have solutions that reduce time-intensive tasks and help you focus on what matters: recruiting, retention, and developing a strong company culture. Learn more about how HR Expert Australia can serve you and your business.